Articles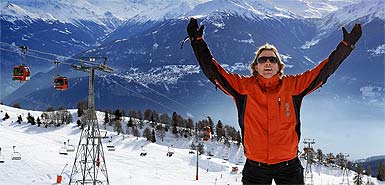 WHEN THE PROPOSAL BY THE SWISS COMPANIES AIBA/IBA/WSB/IBA PRESIDENT C K WU TO SEIZE CONTROLOF WORLDWIDE BOXING WAS MADE KNOWN THE VOICE OF BOXING FOREWARNED THAT IT WAS A SERIOUSLY FLAWED PROJECT THAT WOULD NOT BE ACHIEVED BUT IT WOULD BE RESPONSIBLE FOR FRAGMENTING THE BUSINESS/SPORT OF BOXING
The Swiss companies AIBA/WSB/IBA/APB have sole positions in amateur boxing worldwide and unfortunately they use this monopoly to administrate world amateur boxing in a manner that are an affront to the citizens of the world that hold sacred the word democracy.
This affront is partly due, as there are other non democratic elements enforced by AIBA/WSB/IBA/APB, to the fact that when any member of AIBA/WSB/IBA/APB is held to be in breach of discipline there is no set procedure for the matter to be adjudged by a Tribunal and the regular democratic principles are in place to ensure transparency and justice is able to be observed.
Instead registered members of AIBA/WSB/IBA/APB alleged to be in breach of the rules of these limited liability companies are served notice that AIBA/IBA will hold an internal disciplinary court and the findings will be known.
This method of the application of justice is at least 200 years out of date and even in countries where tyrants rule they hold 'kangaroo' courts. These courts are where the Presiding Judge has a unique hearing aid in that he/she is only able to hear the prosecution 'evidence' and the jury are all relatives of the Invisible Man, if the very rare miracle of a jury exists. The guarantee is they will not compromise twelve good and trusted people.
Remarkably when AIBA/IBA decided that the amateur boxing federation of the sovereign State of Romania was accused of transgressing the AIBA/IBA rules there was no AIBA/IBA internal Disciplinary Hearing instead the matter was referred to CAS (Court of Arbitration.)
AIBA/IBA was represented by legal Counsel. Romania is an extremely poor country and not only could they not afford legal representation they could not even afford the cost of travel and hotel costs for just one person, let alone pay the high cost of a Swiss lawyer to represent the boxing federation.
It was extremely poor judgement by AIBA/IBA to refer the matter to CAS when they must have known the Romania Federation could not afford to be present to defend its self or brief a costly Swiss lawyer.
CAS has a good reputation but it did not improve their prestige by allowing the case to be heard when the defendant could not afford to send a representative to be present to put forward a defence, let alone afford legal representation.
CAS also makes mistakes and just five days ago the Supreme Court of Switzerland over-turned a CAS judgement.
"The Supreme Court of Switzerland unprecedentedly reaffirmed the suspension of the decision made by Sports Arbitration Court in Lausanne. This time, according to the order of the, the suspension applies to both FC Metalist, and the team's sporting director Yevhen Krasnikov.
"Thus, the conclusion of CAS about Metalist's involvement in a match-fixing will be fully revised, including the role of Krasnikov.
"The decision of the Supreme Court of Switzerland was directed by the Court to CAS," reads a posting on Metalist's Web site quoting First Vice-President of FC Metalist .
Switzerland is a tax haven and allows valuable benefit s to companies and individuals to save money being paid in taxes in wealthy Western countries and to fund more wars in foreign countries.
Even this value is lost on the AIBA/IPA/IWSB/IBA Swiss companies because they are reported to be non profit-making companies. This is because all Swiss registered companies are allowed by Swiss law to keep secret their financial details and other details EU countries are made to disclose.
We have also been advised Mr. C K Wu does not ski
If you add the fact Switzerland is an expensive country in which to be based for any company – especially when there are no special benefits - it becomes inexplicable.
Despite these secret factors BBCNewnight conducted a 12 months investigation and made the extremely serious allegation that AIBA/IBA/WSB agreed to sell two 2012 London Olympic Gold Medals for U$9.6 million this was denied by the accused people and the companies named.
It is very difficult to understand why Mr. C K Wu has failed to make good his promise to issue legal proceedings against BBC for defamation after naming the London firm of Solicitors he had instructed to act on his behalf and take the matter into the High Court of England and Wales.
Surely he does not have any doubts on the fairness of the Judges of the Royal Courts of Justice?