THERE IS ONE CERTAIN FACTOR IN THE FLOYD MAYWEATHER Jr. – MANNY PACQUIAO UNIFIED WORLD TITLE FIGHT, IS IT WILL NOT ECLIPSE THE FIGHT OF MANY CENTURIES, WHICH WAS JOE FRAZIER vs. MUHAMMAD ALI.
EVERYTHING THAT MAKES BOXING A SPECIAL SPORT WAS SEEN IN THIS SENSATIONAL FIGHT BETWEEN TWO GREAT BOXING CHAMPIONS.
It was a composition of contrasts of character in and outside the ring.
It would need the quill pen of William Shakespeare to illustrate the remarkable human personal courage, skill and power of these two magnificent warriors when they are added to the vivid, emotional, conflicting dramatisation between two courageous sporting icons, which may only be seen in the theatre of boxing.
With Mayweather Jr. - Pacquiao there is the likelihood of impending danger by boxing puting the fragile, "All its Eggs in One Basket" with the Mayweather Jr. – Pacquiao fight; as detailed in an earlier BoxingAction article.
This thought never occurred in the Frazier - Ali fight.
There are many incidents in sport of lauded events failing to deliver and a barren season follows.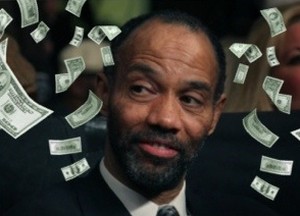 The additional danger to boxing is while the promoters of Mayweather Jr. vs. Pacquiao are experts in the business of boxing, none of the promoters involved will qualify as Business Man of the Year.
To sell this outstanding fight they used all available hyperbole plus fantasy to ensure the fight generated extraordinary income, which was necessary.
The fight had overwhelming sufficient content to sell itself and while they are experts in the business of boxing; none will qualify as the winner of Business Man of the Year Award.
So intense and over-purpose was the hype and greed to extract every dollar there is now backtracking reports on the income and instead of the arrow on the income register rising upwards there are now reports it is in a downward spiral and the forecasts on the gross income are now being calculated as falling from the over exaggerated US$400 million, to a possible $300 million to the more likely $200 million.
Of course, US$200 million is a fabulous amount of money for a maximum of 36 minutes of boxing even if it is between two outstanding World champions.
Greed is an insidious character flaw and it has been the main reason why Mayweather Jr. – Pacquiao has taken nearly six years to make happen
With more astute business application and less personal reasons governing the near six years of making the match by the promoters, the full value of this potentially outstanding fight, which on merit has spiralled boxing into Cosmic Space, needs to rely only on the truth.
This has to mean the runaway exaggerations were unnecessary and the astonishing value of US$200 would have given sufficient reason alone to make unnecessary the gross exaggerations that were publicised. ~