ON THE BOXING HORIZON - THE SWEET SCIENCE IS DUE TO BECOME TRULY SWEET AND LOSE ITS ABSURD MULTI 'WORLD CHAMPIONS' IN EACH WEIGHT DIVISION!
THE LUDICROUS SITUATION OF B0XING HAViNG MULTIPLE WORLD CHAMPIONS IN EACH WEIGHT DIVISION IS CAUSE FRR ANOTHER RIDICULOUS SITUATION, WHCH HAS DELOPED IN PTO'; THIS TIME IN THE HEAVYWEIGHT DIVISION.
IBF 'world champion' Anthony Joshua and Wladimir Klitschko were contracted to box each other following the win by Anthony over lightweight Heavyweight challenger Charles Martin for the IBF 'World' title.
WBA, WBO and IBO agreed to recognise the 'world' title fight between IBA champion Anthony Joshua vs. Wladimir Klitschko
However, when Tyson Fury vacated the WBA title, Team Klitschko demanded the parcel of 'world heavyweight 'champions' had to include the WBA title.
Then came surprise, surprise; the WBA refused permission to allow their title to be included. WHY?

A GOOD QUESTION!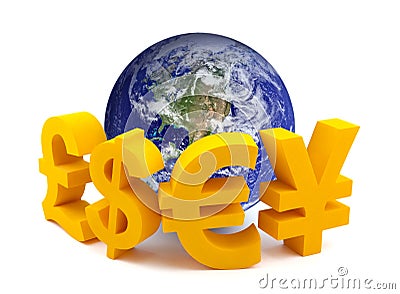 Could it be because if they agreed to be one of the three sanctioning bodies, they will receive only one third of the sanctioning fee? Whereas, if they refuse to recognise two separate challengers for the WBA title, the WBA will have no ne with, which to share the sanctioning fee.
With no WBA title included in the package Team Klitschko, decided there would be no fight. Aother strange situatin wthin pro, qwhich is not llowed in professional boxing.

An alternative suggestion was Anthony Joshua should face his mandatory challenger for his IBF title, New Zealander, Joseph Parker.
However, Joseph has instead opted to face Mexico's Andy Ruiz for the WBO crown, which was also vacated by Fury.
We understand Father Christmas was not considered as a 'world' title boxing opponent as he has a beard and presently is too busy.
Quite rightly, domestic and World politicians are condemned for being responsible for confusing Worldwide decisions. This is now extended to boxing politicians for causing a very serious confusion that badly demeans the image of World boxing.
In profesional boxing 'world' champion titles are held by boxing politicians who own the copyright to the various 'world' title belts.
For several years BoxingAction has ridiculed the nonsense of having multiple World champions in each weight division. The present state of play is each weight could be decided by no less that 204 world claimant federations, who are legally entitled to call their champion a 'world' champion.
If this was part of a comedy act the reaction may be to laugh, (or make an emergency call for the men in white coats,) the first time you hear it.
The problem is, it is not a passing joke but a factual reality, whichais now the sick joke, which is making World professional boxing a laughing stock.
The flawed use of the singular word CHAMPION to apply to more than one individual is an English grammar contradictiction, which aids the purpose of AIBA to eradicate amateur boxing and restrict boxing entirely to the professional business/sport.
Another damning AIBA policy.
Standing alone from this unfortunate bewildering situation is the WBC. They are very well organised and there is nothing comedic in their administration of World boxing. Unfortunately, while the present farcical 'world' champion situation exists , the full benefit of the WBC administration to boxing becomes lost.
BOXINGACTION IS ABLE TO REVEAL THERE IS A SILVER LINING SURFACING ON THE BOXING HORIZON, WHICH WILL REMOVE THE PRESENT THREATENING STORM CLOUDS RELATED TO WORLD CHAMPIONSHIP CONTESTS AND WORLD CHAMPIONSHIP BOXING.
IT WILL PROVE TO BE THE IMMEDIATE SAVIOUR DESPERATELY NEEDED FOR THE SWEET SCIENCE.