HIS FAMILY WERE AT HIS BEDSIDE WHEN HE DIED. HIS PARTNER CHLOE ROSS, SAID HE "FOUGHT RIGHT TO THE END."
R.I.P MIKE TOWELL.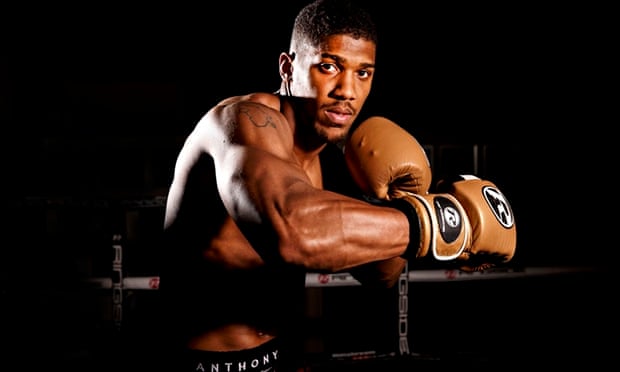 THERE SHOULD BE NO DOUBT ENGISHMAN ANTHONY JOSHUA IS THE FINEST HEAVYWEIGHT PROSPECT IN THE HISTORY OF AMATEUR BOXING IN THE UK AND, PROBABLY, THE WORLD.
BOXING BEGAN IN THE UK AS EARLY AS THE 12TH CENTURY, YET IT TOOK EIGHT CENTURY'S BEFORE TYSON FURY WAS UNLEASHED 0N THE UK BOXING SCENE. HOWEVER, THE FURY JUBILATION MIGHT SOON END AS HE IS THREATENED WITH LOSING HIS WORLD CHAMPIONSHIP BY DEFAULT.
BOXING PEOPLE HAVE A PERCEPTION IN THEIR MINDS OF BOXING PEOPLE THAT IS USUALLY BASED ON LACK OF KNOWLEDGE OF THE SPORT AND OF ITS PEOPLE.
HAD THE FOLLOWING AN ANALYSIS BY BOXING COACHES ON THE POLITICAL DUEL BETWEEN DONALD TRUMP
AND HILLARY CLINTON BEEN BY A POLITICAL HEAVYWESEIGHT JURIST INSTEAD OF A BOXING REPORTER WRITING THE COMMENTS OF TWO BOXING COACH THERE WOULD BE CALLS FOR A LITERARY PRIZE.
INSTEAD IT WAS WRITTEN BY A 'BOXING JUNKIE.'
IT APPEARS T YSON FURY HAS BEEN DRIVEN UNDERGROUND DUE TO MENTAL ISSUES STEMMING FROM A SERIES OF EVENTS ORIGINATING SINCE INITIALLY WINNING THE WBO WORLD HEAVYWEIGHT TITLE LAST NOVEMBER.
SINCE BECOMING THE WB0 HEAVYWEIGHT TITLEHOLDER LAST YEAR TYSON FURY HAS FELT HE HAS NOT BEEN GIVEN APPROPRIATE CREDIT FOR HIS ACHIEVEMENT FOR BEATING WLADIMIR KLITSCHKO.
On this point we disagree. The BoxingAction view is it has been his self-decided madcap public behaviour that was responsible.
Beating an outstanding world heavyweight champion was a first class performance by Fury andhis success allowed World heavyweight boxing to once again be an open sesame opportunity after the Klitschko era, due to the the Klitschko brothers outstanding boxing ability made World heavyweight boxing a Klitschko closed shop.
However dark clouds
have been cast over the Tyson Fury boxing kingdom and allegations made by UKAD – United Kingdom AntiDoping Agency – plus sickening online hate mail, mentally overwhelmed Fury.
PICTURE: DAI LY MIRROR.
Fortunately, Tyson Fury has a loyal and caring family, his trainer, Uncle Peter Fury believes the worst has passed and Tyson Fury is back on even keel once again.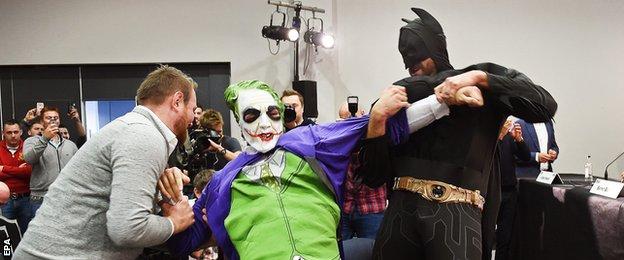 We wish him well but Tyson Fur has to respect the fact he is a World boxing champion and buffoonery is better seen watching clowns.
They are paid to make you laugh at them and their antics.
PROFESSIONAL BOXERS ARE PAID TO GAIN REPECT FOR THESELVES; THEIR SPORT THROUGH THEIR BOXING ABILITY AND DECORUM IN AND OUtSIDE A BOXIJG RING
MUHAMMAD ALI APPEARED TO OFTEN FOOL AROUND BUT HE WAS FOREMOST ALWAYS A SINGULAR CLASS ACT AND HIS SHARP INTELLIGENCE WAS NOT LACKING NOR HIDDEN.
THERE WAS ONLY ONE MUHAMMAD ALI.
They couldn't make them in twos. ~
IN THE WORLD OF BOXING THE ONE SINGULAR REASON, WHICH SEPARATES IT FROM ALL OTHER SPORTS IS RESPECT FOR YOUR OPPONENT.
THIS HAS TO MEAN THE DISGRACEFUL MANNER IN WHICH CHRIS EUBANK Jr. HAS DISGRACED HIS COUNTRY OF BIRTH, THE UK, AND THE DISRESPECT HE HAS SHOWN TO HIS CHALLENGER FOR THE BRITISH MIDDLEWEIGHT CHAMPIONSHIP, TOMMY LANGFORD, IS CONTEMPTIBLE.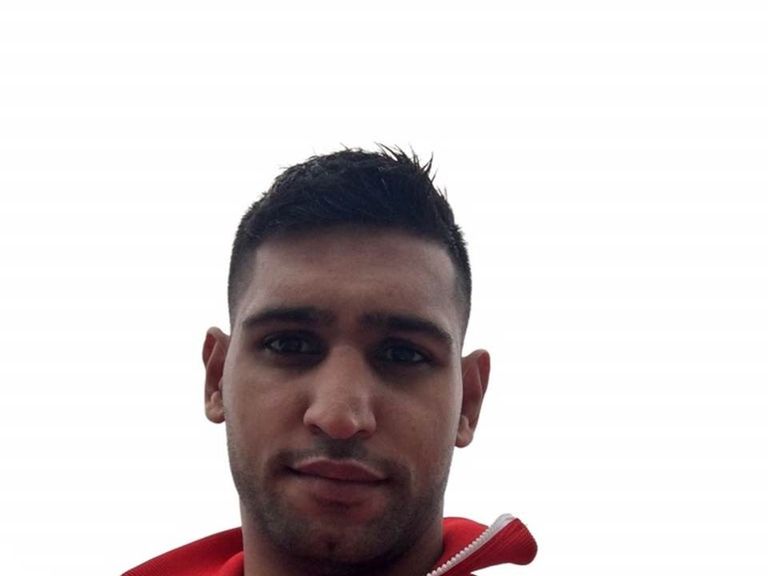 The 29-year-old British boxer is recovering from complicated keythole surgery, which took two hours and required bone gratfting from his hip onto his right hand. It has been estimated this will improve his punching power by a massive 50 – 60%.Of course, this is speculation and difficult to understand, if only because as an amateur Amir was not noted as a heavy puncher.
Nevertheless, any improvement has to be an advantage. Amir told The Sun newspaper; I want to fight again in January, then in May and again before the end of 2017. "I'm going to start training and make sure my hand is fully recovered. I don't want to rush into a fight at the end of this year.
"I want my next fight to be in Britain. I know it's going to have to be a tune-up, having lost the Canelo fight, and also having had the hand surgery." OUR GRATEFUL THANKS TO THE SUN NEWSPAPER FOR THE PICTURE OF THE BANDAGED HAND OF AMIR KHAN. ~