ACCORDING TO PETER FURY THE TRAINER/COACH TO TYSON FURY HE WILL NOT BOXING AGAIN UNTIL EARLY NEXT YEAR. THIS MEANS THE RETURN CONTRACTED FIGHT WITH WALDIMIR KLITSCHKO IS POSTPONED INDEFINITELY AND AN INDIVIDUAL IBF; WBO; WBF AND IBO WORLD INDIVIDUAL WORLD CHAMPION OR CHAMPIONS WILL SUCCEED THE CURRENT CHAMPION.
"I don't want to see him set foot in that ring until I see 100 per cent Tyson Fury back mentally and physically - until that, the best place is at home," said Peter Fury.
"It certainly won't be this year; it will probably be early next year. He will be back."
This is obviously a seriously considered decision based on personal and business factors..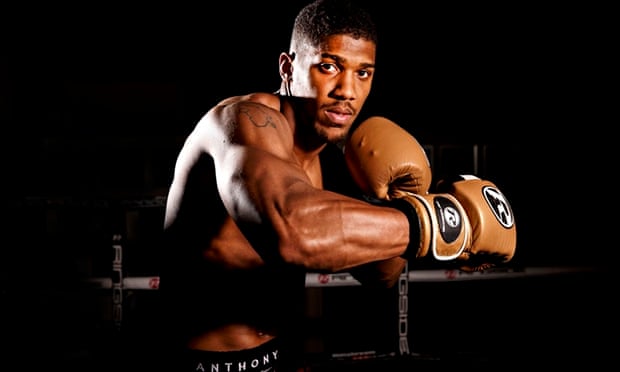 THERE SHOULD BE NO DOUBT ENGISHMAN ANTHONY JOSHUA IS THE FINEST HEAVYWEIGHT PROSPECT IN THE HISTORY OF AMATEUR BOXING IN THE UK AND, PROBABLY, THE WORLD.
BOXING BEGAN IN THE UK AS EARLY AS THE 12TH CENTURY, YET IT TOOK EIGHT CENTURY'S BEFORE TYSON FURY WAS UNLEASHED 0N THE UK BOXING SCENE. HOWEVER, THE FURY JUBILATION MIGHT SOON END AS HE IS THREATENED WITH LOSING HIS WORLD CHAMPIONSHIP BY DEFAULT.
IT IS ASTONISHING THE FINEST EVER UK AMATEUR HEAVYWEIGHT BOXER , ANTHONY JOSHUA IN EIGHT HUNDRED YEARS ,GIVE A DECADE OR TWO, IS NOW SEEKING TO MOTOR ON ROCKET SPEED OVERDRIVE TO BECOME THE UNIFIED WORLD CHAMPION!
BOXING PEOPLE HAVE A PERCEPTION IN THEIR MINDS OF BOXING PEOPLE THAT IS USUALLY BASED ON LACK OF KNOWLEDGE OF THE SPORT AND OF ITS PEOPLE.
HAD THE FOLLOWING AN ANALYSIS BY BOXING COACHES ON THE POLITICAL DUEL BETWEEN DONALD TRUMP AND HILLARY CLINTON BEEN WRITTEN BY A POLITICAL HEAVYWEIGHT JURIST INSTEAD OF A BOXING COACH THERE WOULD BE CALLS FOR A LITERARY PTrZE.
INSTEAD IT WAS WRITTEN BY A 'BOXING JUNKIE.'
By: Bob Velin | September 25, 2016 10:49 pm
With MONDAY''S NIGHT [TONIGH] The highly anticipated presidential debate between Hillary Clinton and Donald Trump likened to a heavyweight PRIZEFIGHT with a rather large title at stake, who better to offer their advice to the combatants than two of boxing's most respected trainers whose fighters will go head-to-head three days before the Nov. 8 presidential election.
Hall of Fame trainer Freddie Roach, the long-time coach and conditioner of superstar Manny Pacquiao, will be in Pacquiao's corner on Nov. 5 at the Thomas & Mack Center in Las Vegas, while Dewey Cooper will be the chief second for Jessie Vargas when he puts his WBO welterweight title on the line against Pacquiao in the pay-per-view event.
ROACH AND COOPER OFFERED UP HOW THEY WOULD HANDLE CLINTON OR TRUMP IF THEY WERE WORKING EITHER OF THE CANDIDATES' CORNERS. ROACH IS IN MANILA TO TRAIN PACQUIAO, WHILE COOPER IS IN LAS VEGAS CONDITIONING VARGAS.
BOB VELIN.
Here's Roach's take:
"It's been a dirty fight so far so that's what you have to be prepared for. Punches will be thrown below the belt. Lots of jabs. They will be butting heads. And you can certainly expect to have your foot stepped on.
The rule of thumb is this. Protect yourself at all times. If something is working, keep on doing it. Standing around admiring your work is a big mistake. You have to stick and move. I expect the first debate to go the distance but don't be surprised to see some knockdowns. Conditioning and ring generalship may prove to be the key factors on Monday night."
Dewey Cooper, schooling boxer, Jessie Vargas.
Cooper takes a more in-depth and technical look at how he would train the [politocal] combatants:
Clinton: "I would train Secretary Clinton extremely hard, making her train very long, and super intense training sessions. That way there would be no questions if she is tough enough, strong enough, as well as physically and mentally durable enough. Whenever you train someone to their highest, most peak, grueling tip-top threshold levels, they either quit or fight through it. These are the best and most efficient ways to discover if they are truly dedicated to what they claim they are or if they are simply having dreams of grandeur or even deluding themselves about their claims. These are the Black Kobra Striking System Methods that I would apply on Secretary Clinton."
Trump: "I would make Mr. Trump do long distance runs in high altitude areas, such as the mountain ranges, in total isolation. Only Mr. Trump and I would do these long five to eight mile runs. He would not be allowed to even use headphones to listen to music. No distractions like music or people would be allowed.
That way he would be forced to focus on only doing the real work that makes a true difference between success and failure. After our long mountain runs, I would make him chop trees for 30-45 minutes straight with a dull axe. That would teach him to understand the true meaning of hard work and dedication. Mr. Trump would then be more equipped to identify with the grassroots of the American work force.
The rural area farmers, agriculturalists, and all those minorities whose everyday life means doing the unglamorous jobs that keep America moving along fluidly unlike most Third World Countries globally. Training with me, Mr. Trump would then be a bit more familiar with the middle-Lower Class citizens in American. LOL! Then finally, when we made it to the boxing gym, I would keep it completely private while Mr. Trump trained.
"I would bring in the strongest and toughest sparring partners that I could find, making him spar three times a week for several weeks. When Mr. Trump finished his boxing training camp with me, he would know the feeling of the "Underprivileged."
He would understand what putting in very difficult and hard labor with little to no reward feels like. Lastly after training with me, Mr. Trump would understand that life is not a popularity contest or a hyped up media agenda. Trump would honestly know that most times there are no immediate rewards or gratification other than your own spiritual satisfaction of finishing what you started.
Mr. Trump would definitely understand that people cheering and applauding you, just to fill your ego, is nothing compared to the self-satisfaction of conquering the demons, obstacles, and the fears within yourself. These are the Black Kobra Striking System Methods that I would apply on Mr. Trump." ~
OUR GRATEFUL TANKS TOBOB VELIN; US TODAY (JUNKIE BOXING) FOR THE ABOVE SPLENDID ARTICLE.
____________________________________________________________________
BoxingAction.com:
... FOR BETTER OR FOR WORSE UNTIL DEATH DO US PART - BoxingAction.com



THE CHAIRMAN OF WADA, SIR CRAIG REEDIE SHOULD BE BROUGHT BEFORE THE HOUSE OF COMMONS SELECT COMMITTEE AND BE MADE TO EXPLAIN WHYTHE ENGLISH COMPANY WADA DISGRACED THE UNITED KINGDOM BY SEEKING, WITH FORCE, TO HAVE ALL INNOCENT RUSSIAN PARALYMPICS, BANNED FROM COMPETING IN THE RIO OLYMPIC PARALYMPIC GAMES.
IS IT POSSIBLE FOR EVEN A CONSIDERATE PERSON TO REALLY UNDERSTAND THE PAIN AND ANGUISH OF AN INNOCENT PARALYMPIC , WHO HAD WORKED SO HARD TO QUALIFY, SHOULD BE SO ILL-JUDGED? WE THINK NOT!
THE BOXINGACTION DENOUNCING OF THE WADA CAMPAIGN TO PUNISH THE ENTIRE RUSSIAN PARALYMPICS TEAM AND OUR CLAIM IT WAS A GRIEVOUS INJUSTICE, IS SUPPORTED BY THE VIEW OF DISTINGUISHED SPORTS LAWYER RON KATZ, CHAIRPERSON EMERITUS OF THE INSTITUTE OF SPORTS LAW AND ETHICS, AND DISTINGUISHED CAREER INSTITUTE FELLOW AT STANFORD UNIVERSITY, USA.
THE VIEW OF LAWYER KATZ IS: "I AGREE MASS PUNISHMENT IS AGAINST THE
MAJOR TENETS OF WESTERN CIVILIZATION, BECAUSE IT MEANS YOU WOULD BE PUNISHING INNOCENT PEOPLE."